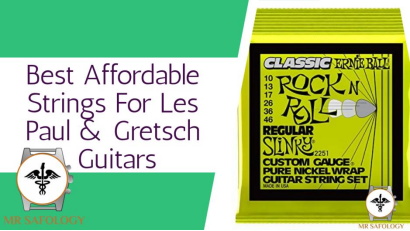 There is a proud sense of accomplishment, satisfaction when one finally discovers a way to achieve the most out of their electric guitar tone. Some say new pickups, many swear by their best drive pedal. However, these changes can become costly and may not be justified by the small improved difference. Here is my accidental discovery.
Replacing my regular strings to Ernie Ball Classic Rock & Roll 10-46.
My Typical String Changing Routine
I change my strings once every month, but really should change them every 3 weeks to maintain that fresh tone. Before I unravel the Ernie Ball Slinkies from the super slinky pink (9-42 for my strat ) and regular slinky yellow packets (10-46 for my gretsch), I remove the old ones on my guitars and add lemon oil on the fretboards. Then restring them, stretch, tune then off I go feeling the blues.
The Accidental Discovery
After trying other branded strings, I always go back to Ernie Ball Slinkies.
Tried Dr Blues pure nickel, they are okay but not consistent in tone and are sometimes rusty out of the packet and dead spots on the strings. I avoid them, at all cost (even if they're free I would refuse to use them).
Daddarios, don't like the feel of them compared to my slinkies.
Rotosound, they break easily and I never break strings. Ever.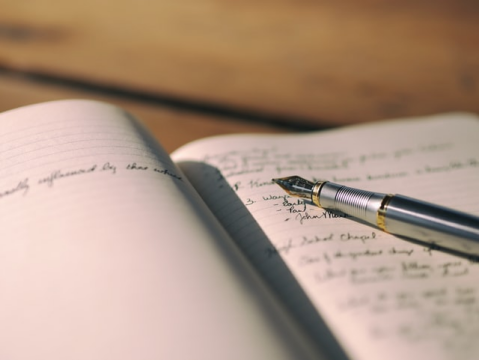 From experience, the Ernie Ball slinky 9-42 and 10-46 feel more slinkier and we all know that is a huge bonus if you're into full bluesy bends. So last month I went online and attempted to purchase my preferred strings below.
Sadly, the regular slinky (above) came in a pack of 3, which financially were too dear for my liking. Whilst searching through the related products, I discovered Ernie Ball Classic Rock N Roll pure nickel wrap 10-46 strings.
Having tried Dr Blues and GHS Boomers in the past, I was hesitant and my initial expectations for these underrated gem of pure nickel Rock N Roll strings were acceptable.
Oh was I wrong. They made a huge difference to my tone. I have finally found my new regular 10 gauge strings and they're affordable!
It may be accidental, but I have surely given my luck all the attention it wants.
The Ernie Ball Rock N Roll 10-46 Pure Nickel Strings. Best Affordable Strings For Les Paul Style Guitars and Gretsch In My Case!
Tone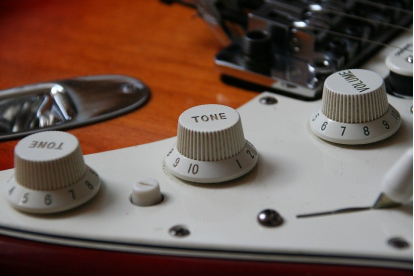 These Ernie Ball classic Rock N Roll strings extract the best tone out of my Gretsch G5222. They kept that Gretsch brightness (80% of that classic twang) yet added that thumpy vintage warmth. I am closer in tone to the classic blues players.
Mid focussed tone, which lacked in the strings I tried prior to the classic Rock N Roll's.
Perfect for Blues and Classic Rock tones. BB King and Malcolm Young at the same time!
You can achieve a unique jazzy strat chime with your humbuckers ( broadtron filtertrons in my case). My chambered Gretsch sounds more resonant.
Ernie Ball say:
"Classic retro and warm round tone with harmonic complexity"
Suitable for R & B, Jazz, Blues, rock. Really, you will not be disappointed. In fact, you may become devoted to them. Don't say I didn't warn you!
Feel Of Gauge
"Pure nickel wire wrapped through tin plated hex shaped steel core."
Great if you want that Vintage pure Nickel roundcore tone and feel without the tuning instability of the bass EAD strings, as I experienced in DR Blues (sorry, it's a bad experience DR).
The feel to me is between a roundcore and a hex core. This may be due to pre Nickel wrapping of the wound strings.
The 10-46 feel more closer to 9.5 gauge. Though I have never tried quirky 9.5 gauges. You will know what I mean when you try them!
Feel Of Pure Nickel and Blues Playability:
No squeeky sound whilst sliding from one minor scale to the next. This is a feature for all pure nickel strings.
Much more fun to play and feel the blues with. Very expressive and slinky. Easier to bend, don't know why Ernie Ball Rock N Roll can do this. There's sourcery going on and they're not telling us. I am not complaining though!
Soft compressed feel, your guitar frets will love you for it!
Price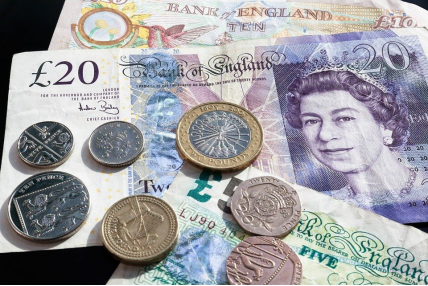 Ernie Ball rock N Roll strings are the same price as regular slinky strings and we all know they are affordable! ~£6 for pure nickels is a steal.
Overall Rating: 4.5/5
Excellent
5/5 value. Great value for money, especially akncowledging that these strings are pure Nickel with a hex core. You don't see that combo often!
4/5 tone. This is subjective. If you want that vintage tone of your blues and rock idols, these are for you.
5/5 for feel. Best feeling strings I have played. Easy to bend, resonant notes and I feel much more expressive playing with a blues backing track.
BONUS TIP
IF PURCHASING FROM A GUITAR STORE:
If you're fond of and want to support your local guitar store (sadly much more expensive), tell the guitar store guy you want "Ernie Ball Classic Greenie 10's." They will know what you want. If you know, you know.
The cheapest online is funny enough from Amazon and the link is below and you can also click where you see the words Ernie Ball Classic Rock N Roll throughout the blog post.
Be sure to check out below for my other posts and all the links to the products I use recommended within this post.
Don't forget to comment below and share this blog (below icons if on mobile or on the side if on the laptop) to friends and family, it will be greatly appreciated by me and your loved ones. Stay Safe!
ADDITIONAL SOURCES and Recommended Products:
Ernie Ball Classic Regular Rock N Roll Pure Nickel Strings 10-46 (click here)
Ernie Ball Super Slinky 9-42 (click here)
Ernie Ball Regular Slinky 10-46: 3 pack (click here)
Ernie Ball Ernie Ball Classic super slinky Rock N Roll Pure Nickels 9-42: 2 pack (click here)