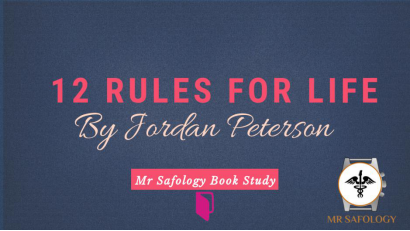 There is always a sense of achievement, satisfaction when I read the last page of a book. Even a stimulating article. To read is to gain as much knowledge, insight from those that have achieved greatness or have learnt from their life changing mistakes.
However, it can sometimes feel as though you have wasted your time, effort and brain power to process a chunky length book that is somewhat waste of brain space.
This is not the case for 12 Rules For Life by Jordan Peterson. It is a must read. From this short post: I will share with you what I got out of this book and where I apply the 12 rules in my life. As you may know, Jordan Peterson is releasing his new sequel "Beyond Order" [coming March 2nd 2021-click for more] giving us readers 12 more rules that are easily applied to our living. As we are eagerly patient, here is my short recap of his first major selling book "12 Rules For Life" interpreted though my scientific lens. Enjoy!
The 12 rules interpreted my way:
1. Good Posture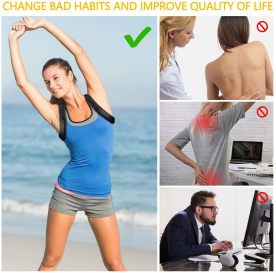 This rule is not only psychologically positive to give a boost of confidence, but also healthy for your spine. We are in a world currently where we spend most of our time typing away at the computer, on our phones refreshing our social media feeds. I understand. We have worsening posture. Standing up straight, rolling back your shoulders is defined as good posture. From experience, good posture feels uncomfortable, unnatural to sit up so straight as though as I am imitating Beethoven playing his next symphony piece. Digging the tinternet, I found this posture corrector (click here) and I personally wear it for 1 hour every day. Most certainly, it works.
 Not only that, I see the benefit of correct postural alignment, I am slowly perceiving life in a new angle. Slowly is emphasised here as the corrector has to be worn every day in order for the joints, muscles, ligaments to properly align in the correct manner. I feel much more energised and can power through 2 pomodoros (how I complete work) at once without the 5 minute break in between.
If your spine needs pain relief as well as improving posture, I recommend this product (click here) or image below.
2. Be a Carer To Yourself
Peterson explains that your body, your health should be your main priority to maintain. The way you look after your elderly relatives, your friends and even your pets is fantastic as it should be. But, do not forget to take care of yourself! Go for a short walk around your neighbourhood, consume high protein and less carbohydrate rich foods. Pamper yourself, enjoy a relaxing massage!
Check out my post (snippet below) on 16/8 intermittent fasting and diet for a natural, healthy way for weight loss without losing energy and to avoid calling the gym your second home!
3. Surround Yourself With Those That Want The Best For You
This is crucial. Never be in close proximity with those that give you a bad vibe. Family members, friends, the neighbour possibly, should all be positive towards you. Well at least not those trying to drag you down. Not name calling, but there was someone that was in my close proximity. No negativity at the start. However, I felt and saw glimpses of negativity towards me. So, I removed that person from my life. How? Told the individual what I saw and felt, and to never come closer within my proximity. Jealousy is a bad trait, don't you think!
BONUS:
Not in this book, but one which I read during my later teen years was: An Astronaut's Guide to Life on Earth by Chris Hadfield.
"Aim to be a zero..." My favourite quote from this book below has influenced my life. Never up one towards anyone, never bring anyone down or give off a negative vibe. Be neutral, respectful and honest..
4. Improve Yourself Today A Little Better Than Yesterday
In my view, we should learn lessons from those that have accomplished certain barriers in their life. Learn from their mistakes, not read them. This was not mentioned in Peterson's book however.
He simply explains that one should compare themselves with themselves , not with others today. So, do not compare yourself in terms of attitude and achievements with others. Be the best person you can be today. I somewhat agree. Yes, achieve the best you can. Fully commit to your targeted goals, but do it to be a better you. Not what your business mentor states, or your role models in life.
Personally, learn from others and how they achieved such parameters, but link it to your lifestyle and your aims in life. This is done by reading books about them. Do not dwell on achieving a goal a certain way.
Life is a journey, it will take you there but in different routes. You may not need to reach your destination, it may be more suited for you to stay at a different location.
But that is what you prefer, not what someone else wants. Let it be that way!
https://www.instagram.com/p/BYHV6QTnlYD/
5. Allow Your Children To Do Things That Won't Make You Dislike Them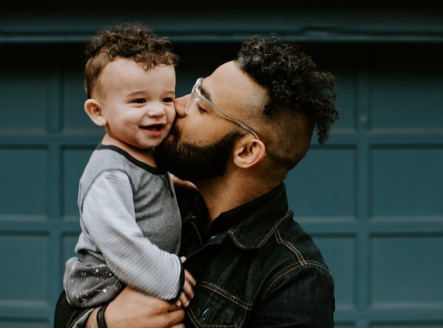 Personally, this is one for the future. However, reflecting on Peterson's rule; my parents most certainly followed this. I will surely follow my parents footsteps in the way to bring up my child. They allowed me to do anything I want as long it meets their criteria that will not make them hate me. Prayer, Taekwondo classes, football (well father is pretty crazy about football), playing stratocaster blues and studying within the medical sector.
I remember wanting a sink in my bedroom so I could complete science experiments. Sadly that did not happen, but I did burn a small section of my carpet with salts and magnesium. Be loving and strict (not too much) at the same time to your children, so they do not go astray. They are naive after all. They want to attend an extracurriculum activity, let them as long it benefits them and yourself in the future. They will find their talent and passion! If they do not follow your criteria (not asking prior attendance), then a quick slap won't do any harm. It will teach them a lesson.
Peterson explains this situation as though the child is playing with a wall socket. For protection of the child, a slap is most certainly required, not just to raise your voice. But they are your children, or will be, so it is up to you. Each to their own, I guess.
6. "Set Your House In Perfect Order Before You Criticise The World"
This one is simple, yet effective. Do not tell others any criticism about them if you yourself do not follow. To become a hypocrite is surely one of the wrongdoers. For example, telling someone that they drink too much, yet when you go home you drown yourself in prosecco. Back-biting about someone, yet that person can do the same about you. Criticising how one speaks with vulgarity, yet you come home and do the same.
This rule should not be a rule. As this rule is not meant to be broken.
7. Pursue What Is Meaningful, Not Expedient
Straightforward. Don't take the easy route, the immoral route. Be ambitious enough so you can achieve such goals, life should be meaningful.
 As I have always said to myself: Live life as though you are writing a story!
8. Honesty, Do Not Lie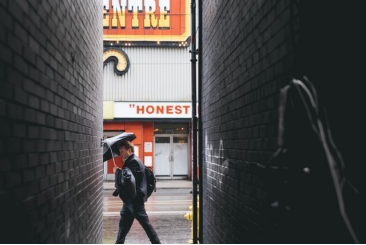 In the medical sector, it is part of a clinical understanding to tell patients the situation with full honesty and directness, yet softening tone at the same time.
For example, a patient asks to join, the health professional has to say no because you (patient) are of residence within the mental asylum infirmary. Or patient asks to leave for fresh air. Response: No, because it is unsafe for you to do so as you are contracted with a deadly virus that is putting you in critical danger.
9. Listen Well To Gain Something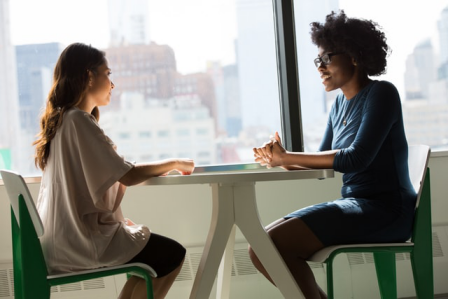 Listening is a great trait to have. Always listen well, in order for you to gain some knowledge out of it. Even if it is your Aunt talking to you, always listen as though they are trying to tell you something. Otherwise, it would be a waste to listen if nothing is gained out of it.
10. Speech
When talking, always be precise. Never too much, to reveal the climax after 5 minutes of small talk or stretched conversation. Personally, this is comparable to scientific writing. Precision, accuracy in gathering statistical analysis and in terms of structuring a hypothesis.
Obviously you need some small talk, otherwise you will sound robotic. This way of confident talking will happen. You will find that when you do talk, others around you will listen much more attentively. Speak less, but well.
In conversation, listen well to gain something out of it. Then reply with your interpretation of relatable knowledge.  
11. Do Not Stop The Youth From Being Youthful
We all make mistakes. We all learn from our mistakes, our way. So if you see a few young youths trying to stunt ride their BMX bikes. Let them. They may fall, let them. Do not stop them from becoming Tom Cruise. It is unhealthy for them. Additionally, it may trigger your old memories when you were younger or are doing right now.
12. Acts Of Kindness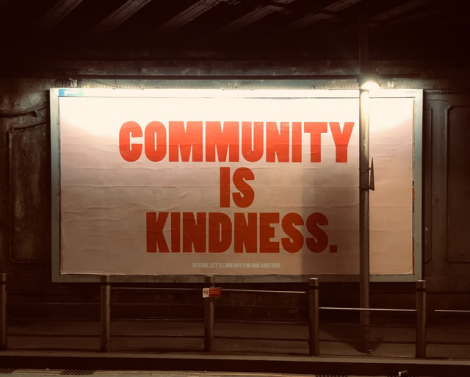 Perform random acts of kindness. This is taught through my religion and teachings of my beloved prophet. We all need to give more to those in need. Be a great human being, share your love and give compassion (sympathy and concerns for others). An old lady needs help reaching for a small loaf of bread. Help her take it off the shelf, maybe even buy it for her. Volunteer at your local charity or attend fund–raising events. Visit the sick. Whatever it is, try (myself included) to do one act of kindness a day.
Conclusion:
So there you have it. 12 rules that are quite simple but with my added touch relating them to my life, I am sure my post has elevated your interest in this must read book. All the rules talked about are equally as important in living a fulfilling life. I personally started off by the following rules 1. Good Posture and 12. Acts of Kindness.
Be sure to check out below for my other posts and all the links to the products I use recommended within this post.
Don't forget to comment below and share this blog (below icons if on mobile or on the side if on the laptop) to friends and family, it will be greatly appreciated by me and your loved ones. Stay Safe! 
ADDITIONAL SOURCES and Recommended Products:
12 Rules For Life: Great price right now!
Beyond Order: More info and the ability to pre-order
Neoprene Belt strap for back pain relief and Posture corrector: £15.99 (Now £14.99)
Chris Hadfield (the astronaut) Book!
16/8 Intermittent Fasting and Diet Post. Check it out!